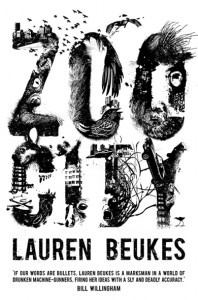 From The Guardian, the 10 best contemporary African books.
Based on the blurbs that accompany the slideshow, I've ordered Zoo City and Beneath the Lion's Gaze.
In the case of Zoo City, William Gibson's praise on the cover was what convinced me, and having started reading it, Zoo City does have a certain cyberpunk feel to it. Now that's something I'd like to read more of: Afro-cyberpunk.