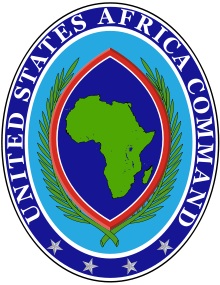 The [Benghazi] assault, on the anniversary of the Sept. 11, 2001 attacks on the United States, has already exposed shortcomings in the Obama administration's ability to secure diplomatic missions and act on intelligence warnings. But this previously undisclosed episode, described by several American officials, points to a limitation in the capabilities of the American military command responsible for a large swath of countries swept up in the Arab Spring.
At the heart of the issue is the Africa Command, established in 2007, well before the Arab Spring uprisings and before an affiliate of Al Qaeda became a major regional threat. It did not have on hand what every other regional combatant command has: its own force able to respond rapidly to emergencies — a Commanders' In-Extremis Force, or CIF.
To respond to the Benghazi attack, the Africa Command had to borrow the CIF that belongs to the European Command, because its own force is still in training. It also had no AC-130 gunships or armed drones readily available.
As officials in the White House and Pentagon scrambled to respond to the torrent of reports pouring out from Libya — with Mr. Stevens missing and officials worried that he might have been taken hostage — they took the extraordinary step of sending elite Delta Force commandos, with their own helicopters and ground vehicles, from their base at Fort Bragg, N.C., to Sicily. Those troops also arrived too late.
From an excellent article in the New York Times last weekend on how Africom — the United States Africa Command — is not ready for prime time because it is understaffed.
Here is Africom's mission statement, from its very own website; the emphasis is mine:
Africa Command protects and defends the national security interests of the United States by strengthening the defense capabilities of African states and regional organizations and, when directed, conducts military operations, in order to deter and defeat transnational threats and to provide a security environment conducive to good governance and development.
In order to do that, Africom will need more — and more easily dispatched — resources. This strikes me as especially important given a strengthening Al Qaeda presence in the north of Mali.