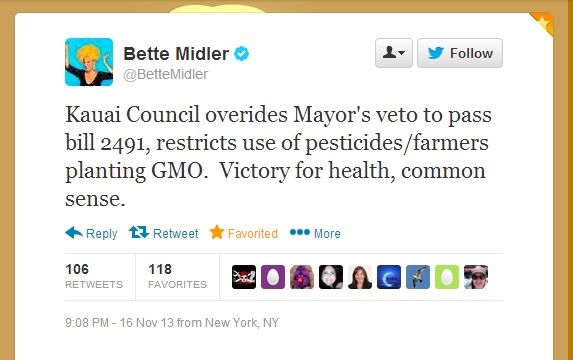 Actress Jenny McCarthy is well-known for opposing vaccines, because they "cause autism." Never mind the fact that there is an overwhelming body of research that shows that vaccines do not cause autism, Jenny McCarthy just knows. Because Jenny McCarthy is a celebrity, she commands much more attention than her knowledge of medicine would normally command.
Likewise with Bette Midler, who has taken to pontificating about genetically modified organisms in the tweet above (and probably elsewhere; I didn't want to look…)
Really, is it be too much to ask from celebrities that they stick to what they know?
(ht: David Rieff, via Twitter.)