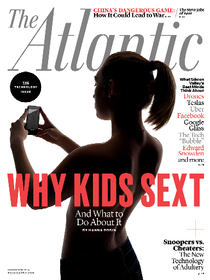 From an article in The Atlantic:
The International Grains Council estimates that inventories of soy, wheat, barley, and corn are reaching their highest volume in 30 years. …

And what has caused this explosion in grain supplies? Prices. They've been unusually high in recent years and have encouraged farmers to pour money into boosting production. According to the Food and Agriculture Organization of the United Nations, from 2005 to 2013 the land used to cultivate wheat, soy, and corn grew by 11 percent globally. Never before has such a large swath of the earth been tilled.

…

Today's lower prices could discourage investment and reduce future production, ushering in another period of higher prices. This cycle is nothing new, but in recent years it has been shaped by new drivers (climate change, demographic change, volatile global economic conditions) that make the swings more frequent and the range of variation more extreme.

The problem with these developments is that greater food-related volatility will bring about social and geopolitical instability.
That giant sucking sound you just heard was caused by the eyeballs of a thousand agricultural economists rolling backward into their skulls.
Three things: Continue reading →